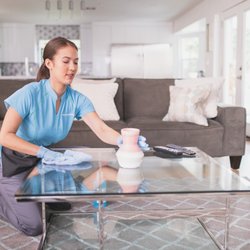 The upkeep of glass can make your belongings and your property look clean and brand new. That way, when you invest in our specialty glass in West Palm Beach, FL, you will not need to replace them for a long time. The care and craftsmanship we put into our glass-making are long-lasting and sure to make any space, outdoors or indoors, uniquely expressive. Give your home or business a cutting edge component that reflects your distinctive style.
The materials used in specialty glass is what truly sets it apart from the rest. The quality is outstanding and carries with it some unseen advantages. Having specialty glass made can help you minimize the amount of sun and heat that gets into your rooms. So your air conditioning will work better, and you will have a chance at lowering the cost of your electric bill.
Specialty glass can be crafted into different designs and textures at your preference. It can cater to many stylistic aesthetics, as well as any environmental necessity. To name a few versatile types, there are:
Opaci – Coat Glass
Low Emission Glass
Obscure Pattern Glass
Back Painted Glass
Our specialty glass can be applied to your exterior windows or interior glass too. Contact us or look at our website for more information!