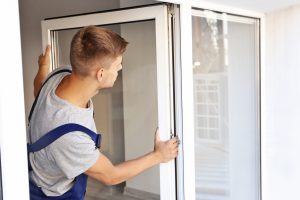 Window replacement in West Palm Beach is a straightforward task when accomplished by professionals. However, there are still a couple of things you need to consider as a homeowner or business person. Our team at Saturno Glass and Mirror Co., Inc. will discuss them in this blog post.
Once you've decided which windows you are going to replace, you should then choose the type you will have installed. Are you going with the same ones as the previous windows, or will you use something like impact-resistant windows, for instance?
Maybe you want larger or smaller windows. That is another point to consider, and experienced glass technicians can help you with that decision along with many others, such as which of the latest styles you should choose. Getting the best windows involves selecting ones that blend the best in modern designs with the features you need, like energy efficiency and outside noise reduction.
If you have any additional questions about replacing your windows, please do not hesitate to get in touch with us at Saturno Glass and Mirror Co., Inc., as we're always happy to help customers.